Keep The Access. Lose The Risk.
Ntirety Managed Access Point Identification ensures employees remain securely connected to the resources they need while barring unauthorized actors from accessing your network and data.
Maintain network integrity and compliance.
Safeguard your business-critical information, systems, and authentication credentials.
Ensure all APs are adhering to security policies and protocols, and being monitored by system administrators.
Prevent rogue APs — installed by hackers or even employees trying to make their jobs easier — from joining your network.
Protect employees from unknowingly connecting to APs configured to look identical to legitimate, trusted wireless networks.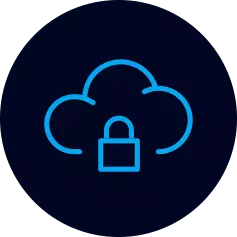 VISIBILITY

Ntirety evaluates your entire infrastructure to identify all APs

TRACKING

Using our proprietary visibility solution platform Ntirety identifies and tracks all outbound AP identification data such as location, frequency, uniqueness, and ownership.

MONITORING

Ntirety continually monitors your network to ensure no rogue APs are able to join.