Reduce the complexity of regulatory requirements by leveraging our compliance experts
Ntirety Compliance-as-a-Service
As a leading HIPAA-, FERPA-, and PCI-compliant service provider with 20 years of industry experience, Ntirety has the expertise and certifications necessary to help you design, build, and run a wide range of solutions to help support your compliance strategy. We also hold a HITRUST CSF certification, which places us alongside an elite group of organizations worldwide that are uniquely qualified to expertly manage risk.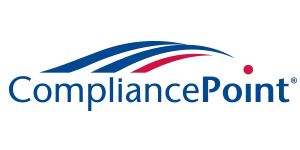 "Based on my observation, Ntirety is among the top 10% of SOC compliance rigor—not only keep up with key details behind compliance—but actually ensuring that compliance is part of their solutions, so their customers have less to worry about."
Jon Long
CISA, QSA Senior Audit Manager, CompliancePoint 
Why Choose Ntirety Compliance-as-a-Service?

Dynamic Dashboards
Proactively monitor your organization's activities with the Ntirety Compliance Dashboard. This secure platform gives complete document management controls combined with automated email alerts and notifications, providing simplified, singular visibility into your compliance posture.

Actionable Analysis
The Ntirety Compliance Risk Assessment provides clarity into your current compliance posture. Our experts assess the existing environments for gaps in systems and processes, then assemble strategies to mitigate risk and assist in achieving compliance.

Built with Compliance in Mind
Ntirety offer a complete range of compliant hosting services (from colocation and cloud to managed servers) to satisfy your compliance obligations.

Global Capabilities
We operate multiple next-generation data centers across the world and a blazing-fast network with facility uptime.

Dedicated Experts
Our relentless commitment to service excellence means you'll get your own dedicated team of certified ITIL (IT Infrastructure Library) engineers and support professionals who understand how to achieve—and maintain—regulatory compliance in your hosting environment. 

Proven Methods
Ntirety assists in over 400 customer audits annually to ensure clients achieve their compliance certifications the first time.
Pick Your Ideal Level of Service
Standard
Learn More
Phone & Ticket Support
Training and Onboarding
Compliance Dashboard Infrastructure and Administration
Notifications
Assessment Management
Vulnerability Tracking
Advanced
Learn More
Phone & Ticket Support
Training and Onboarding
Requirement Interpretation
Policy and Control Mapping
Vulnerability Review
Audit Advisement
Compliance Dashboard Infrastructure and Administration
Notifications
Assessment Management
Vulnerability Tracking
Report Management
Premier
Learn More
Phone & Ticket Support
Training and Onboarding
Requirement Interpretation
Policy and Control Mapping
Vulnerability Review
Audit Advisement
Annual Risk Assessment
Compliance Dashboard Infrastructure and Administration
Notifications
Assessment Management
Vulnerability Tracking
Report Management
Policy Tracking
Vendor Risk Tracking
Incident Tracking
Risk Register Tracking
Meet ever-changing compliance regulations
Compliance-as-a-Service Expertise